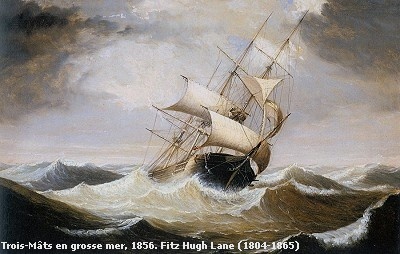 There is still a Drunken Boat, but minus "The," published out of NYC and with a different editor, also academic. Is there any connection beyond obvious reference to Rimbaud's Le Bateau Ivre (avec explication)? I couldn't say. My choice: re-read the poem. In French as usual. I've never read it in English: you're on your own as to best translation.
---
Check out the 12th issue of
Drunken Boat
, featuring a special folio on Pulitzer Prize winning poet Franz Wright including new poems and drafts of his older poems, "Celtic Twilight," a folio of Irish Americans on Eugene O'Neill featuring such contributors as Alice McDermott, Maureen Howard and actor Brian Dennehy, a Short Short fiction folio, Desire & Interaction, the best of the new media arts, as well as our normal fare of exceptional Poetry, Fiction & Nonfiction, featuring many contributors including Irina Reyn, Duriel E. Harris, Robin Helmley and Jurica Pavičić. Now live and online!

Drunken Boat is a 501(c)(3) nonprofit organization that depends on the contributions of its readership to continue to thrive. Please consider making a tax-deductible donation today.
Thanks for your continued support! Plunge into the summer issue of Drunken Boat while the weather's still warm and let us know what you think.

Best, Ravi
Executive Director,
http://www.drunkenboat.com

Poet-in-Residence
Associate Professor
CCSU - English Dept.
860-832-2766

shankarr@ccsu.edu
---
Reposted from
The Poetics List